Final Table
South Africa National Soccer League Castle League 1995
| Pos | Team | P | W | D | L | F | A | GD | Pts |
| --- | --- | --- | --- | --- | --- | --- | --- | --- | --- |
| 1 | Cape Town Spurs | 34 | 21 | 8 | 5 | 52 | 20 | 31 | 71 |
| 2 | Mamelodi Sundowns | 34 | 19 | 9 | 6 | 44 | 23 | 21 | 66 |
| 3 | Orlando Pirates | 34 | 16 | 12 | 6 | 42 | 22 | 20 | 60 |
| 4 | Kaizer Chiefs | 34 | 16 | 11 | 7 | 42 | 21 | 21 | 59 |
| 5 | Hellenic | 34 | 16 | 8 | 10 | 51 | 39 | 12 | 56 |
| 6 | Umtata Bucks | 34 | 14 | 8 | 12 | 41 | 39 | 2 | 50 |
| 7 | Vaal Professionals | 34 | 12 | 12 | 10 | 41 | 37 | 4 | 48 |
| 8 | Qwa Qwa Stars | 34 | 12 | 12 | 10 | 39 | 39 | 0 | 48 |
| 9 | Real Rovers | 34 | 11 | 10 | 13 | 45 | 51 | -6 | 43 |
| 10 | Jomo Cosmos | 34 | 10 | 12 | 12 | 35 | 38 | -3 | 42 |
| 11 | Manning Rangers | 34 | 10 | 11 | 13 | 40 | 43 | -3 | 41 |
| 12 | Wits University | 34 | 11 | 8 | 15 | 38 | 44 | -6 | 41 |
| 13 | Bloemfontein Celtic | 34 | 10 | 9 | 15 | 35 | 37 | -2 | 39 |
| 14 | Witbank Aces | 34 | 10 | 6 | 18 | 38 | 53 | -15 | 36 |
| 15 | Moroka Swallows | 34 | 7 | 13 | 14 | 35 | 47 | -12 | 34 |
| 16 | Amazulu | 34 | 7 | 13 | 14 | 35 | 53 | -18 | 34 |
| 17 | African Wanderers | 34 | 7 | 12 | 15 | 39 | 55 | -16 | 33 |
| 18 | Rafali Blackpool | 34 | 5 | 10 | 19 | 35 | 66 | -31 | 19 |
Champions (African Champions Cup): Cape Town Spurs. Runners-Up (CAF Cup): Mamelodi Sundowns.
Relegated: African Wanderers, Rabali Blackpool. Promoted: Pretoria City, Crystal Brains.
Recap
Bloemfontein Celtic, formed in 1969, carry the famous Glasgow Celtic name and also play in Green and White. In 1995 they finished in 13th place out of 18 with 39 points from 34 matches in the National Soccer League Castle League. The Castle League was the top Division in the South African National Soccer League in 1995. None of the players, however, had Irish names.
Squad in 1995:
Gk: Prince Mogoshua, Pazi Shabani, Doctor Ntolo
Def: Jonas Mabusela, Sello Mahlangu, Winston Mgqamqo, Windy Mkhabela, Victor Nhlapo, Luc-Junior Oum, Joseph Thulare,
Mid: Aubrey Lekwane, Adam Mabena, Collen Hlope, Petrus Mahlangu, Gus Mlungwana, Tebogo Mophaleng, Mandla Nkosi, Percy Nxumalo, Kenneth Sibeko,
Fwd: Lodrick Baloyi, Kay Kayuni, Jacob Khosa, George Mahlangu, Boniventure Mofokeng, Teboho Mokoena, Simon Nkosi, Johannes Shili.
Bloemfontein Stadium, Free State/South Africa – 05/12/2009: Aerial photo of Bloemfontein Stadium
Bloemfontein, South Africa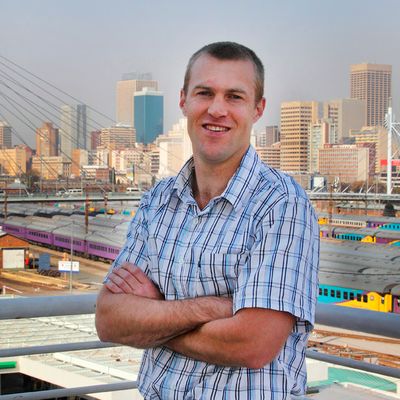 G
Royalty-free stock photo ID: 1704541288
References
[1] Barry Baker (1996) "South Africa"  The African Football Guide 1996/1997. pg. 274. Published by Heart Books, 2820 Rijmenam, Belgium.
ACKNOWLEDGEMENTS
Thanks to Paul O'Reilly.
ABOUT THIS DOCUMENT
Researched, compiled and written by Enda Mulcahy for the
Eirball | Irish North American and World Sports Archive
Last Updated: 9 November 2021
(c) Copyright Enda Mulcahy and Eirball 2020
You may quote this document in part provided that proper acknowledgement is given to the authors. All Rights Reserved. The Logos and Photos used in this article remain the property of the organisations and individuals which own the copyright and are used here for educational and information purposes only.